What Essential Oil Is Good For Depression?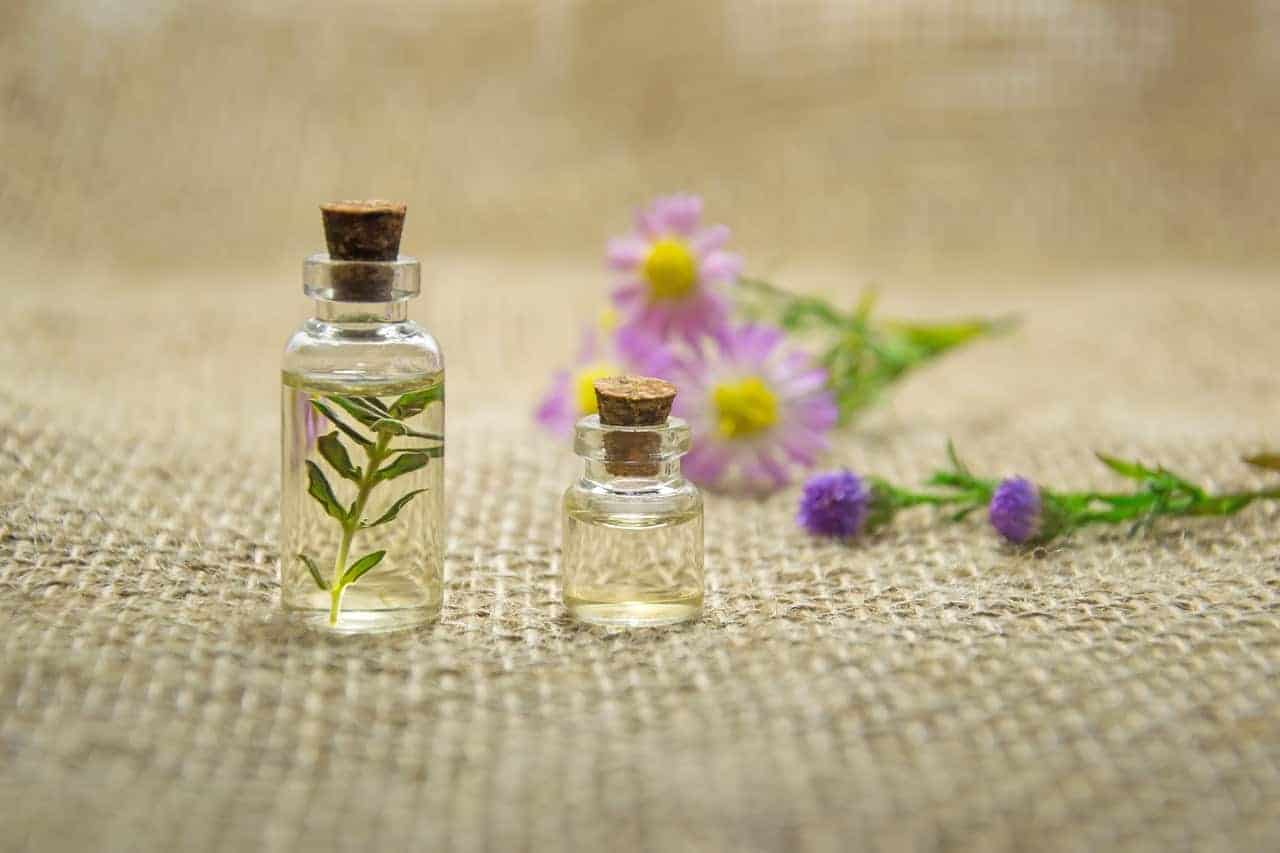 Depression is a common disorder where the people involved lose appetite that leads to weight loss or sometimes experience increase in appetite that leads to weight gain. Either way, the people involved eventually feels extreme sadness to the point that their self worth slowly diminishes.
Depression has many causes – from exposure to chemicals, hormonal imbalances and even a side effect from medication. These days, alternative medicine offers natural ways in fighting and preventing depression from haunting your loved one. How does aromatherapy work in preventing Depression?.
How does aromatherapy help mental health? Aromatherapy uses essential oils for an array of mental, physical and emotional health.  Aromatherapy is not about pleasant smells. Aromatherapy is currently used worldwide to manage  chronic pain, depression, anxiety, some cognitive disorders, insomnia and stress-related disorders.
With the help of essential oils, aromatherapy for depression induces the patient to let go of stress and relax that leads to the prevention of depression symptoms. For mild to moderate depression cases, aromatherapy can be used without support systems and still guarantee that mental fatigue will be eased to encourage relaxation and sleep to the patient. Emotions and sense of smell always come together.
By simply inhaling the scents of the essential oils, it can easily create better moods and a higher level of positivity. When blended with body massage materials, the essential oils create a soothing fragrance that works to uplift the mood of the patient. For the cases of severe depression however, clinical treatment is necessary and aromatherapy for depression can be used as the support system.
People struggling with depression need all the help they can get and Mother Nature has plenty to offer. There are several essential oils derived from plants that have been shown to relieve symptoms associated with depression and anxiety. Here is all you need to know about the best essential oils recommended to depression sufferers.
What are essential oils?
Simply put, essential oils are concentrated extracts from plants. The scent-carrying compounds are obtained using either distillation or mechanical methods, such as cold pressing. They are then combined with a carrier oil, preferably unscented or lightly scented, to create a product ready to use. The best essential and carrier oils are certified organic and obtained through cold-pressing rather than other chemical methods so you should check the labels carefully. Also, make sure the product does not contain additives and synthetic oils.
How they work
To combat depression you can either inhale the essential oil of your choosing or add a few drops to your favorite massage oil and rub into your skin.
Some people prefer an aromatherapy dispenser that allows the essential oils to disperse in the air, but you can also inhale an essential oil or a mixed formula directly.
The easiest way is to inhale the essential oil straight from the bottle. However, if you find the flavor too strong for you you can put a few drops on a cotton ball and keep smelling it until it loses its scent.
Another way to harness the power of plants is to add a few drops of essential oil diluted with milk, honey, or a carrier oil to your bathwater. This is a great option as a nice hot bath is in itself an excellent way to relieve stress and anxiety.
Risks and side effects
Before starting on aromatherapy you must keep in mind that all essential oils can potentially trigger an allergic reaction. Never apply undiluted essential oils directly to your skin. A safe dilution ratio is 3-6 drops of essential oils to 1 oz of carrier oil. Do a skin test by applying a small amount of this mix to a small patch of skin and wait for 24h to see if there's any reaction.
Essential oils should not be ingested under any circumstance.
Pregnant women or people with respiratory problems should only use essential oils under a doctor's supervision.
What Essential Oil Is Good For Depression?
Aromatherapy for Depression uses over 100 essential oils. It has properties that not only help in relaxation but are used in other functions as well. Some are used for better digestion and improving diuretic properties. It is necessary for essential oils to be naturally-made. Although oils made of synthetic materials are being used these days, it is important that you use natural essential oils that contain life force from plants they were extracted from. If you want to undergo aromatherapy, you must know the type of seeds that address your needs.
Lavender 
. This essential oil is also primarily used for patients who have nervous system related illnesses. It is perfect to use in body massage since lavender oil has natural components that offers suitable relief for stress related pains and headaches. Lavender oil is by far the best-known essential oil used to combat depression as it has a calming effect and can help you get a good night's sleep. One study looking at the benefits of lavender essential oil discovered it can relieve anxiety, reduce stress levels, and enhance mood.
Bergamot essential oil is often used to calm and lift the spirits of people struggling with depression and anxiety.
Wild ginger has been shown to have antidepressant qualities. A 2014 study on mice discovered that, when inhaled, the essential oils derived from wild ginger help reduce stress and symptoms similar to those caused by depression in humans.
Other essential oils known to alleviate depression symptoms are rose and ylang-ylang oils. You can also try chamomile,jasmine, sweet orange, and grapefruit essential oils.
Sandalwood 
 . It is one of the essential oils that is primarily used in addressing obsessive impulses and behavioral problems. Its scent is effective in calming those bad energies and create a peaceful environment for the patient to relax in.
Ylang Ylang Essential
 . This essential oil is best used for patients who have problems related to insomnia. Ylang- ylang scent is considered to be a relaxant material that induces quality sleep for the patient.
Rose Petal 
 . This essential oil is commonly used in aromatherapy for depression when the patient deals with problems with the nervous system. Rose oil scent is best in boosting positive moods and reducing the patient's risk of anxiety attacks.
Other essential oils that you can choose from are bergamot, cedar wood, and chamomile. In using these oils for aromatherapy, you can either vaporize, mix in bath or combine it with sun flower oil for body massage purposes.
Aromatherapy Diffusers

It is a beautiful and amazing set that includes the wood grain which is very helpful and important oil for the diffuser. It is very pure oil.  If we look at the lasting capacity then you can see that it has the 500 ml water capacity that can provide up to 15 hours of running time. There is no need to refill. It has a large water tank.
However, it is the best oil that is perfect for purifying the air and it can create a healthy work area. This is an essential oil for diffusers having different functions.
You can find the automatic shut designs. It has BPA free material which is 100 % pure and natural. It is perfect for air purification as well as home cleaning.
It is the perfect gift choice for any event like Valentine's day.
100% pure and natural essential oils
Auto-off Function
Convenient Timer
Up to 15H Mist Time
If you are looking for an amazing and loveable gift for your lover, friend, and beloved one then it will be a great option for you. You can give this gift on Valentine's Day, mother's day, or father day. It is 100 % pure oil. It has unique designs that are perfect for your home office or studio. It has many features like it is compact and portable. You can see the Whisper Quiet Ultrasonic Technology as it is noiseless and you can sleep easily. It is very durable and you can find the 100 % pure material in EQUSUPRO Essential Oil Diffuser.
It is a beautiful essential oil diffuser that has the perfect size.  This is the best diffuser that can work works great.
It is safe for children.
It's a perfect size.
It is a Beautiful diffuser.
Having 7 Changing Colors Romantic Night Lights.
Having Waterless Auto-Off Function.
El text link: https://www.amazon.com/gp/product/B07JNMQBV4/ref=as_li_tl?ie=UTF8&camp=1789&creative=9325&creativeASIN=B07JNMQBV4&linkCode=as2&tag=boostyourse0d-20&linkId=237fa4e07af662ea91cc8ea17bfcc0e3
EQUSUPRO Essential Oil Diffuser 100ml Metal Aromatherapy Diffuser Ultrasonic Cool Mist Humidifier with Waterless Auto Shut-Off Protection,7 Colors Changed LED for Home Office SPA Yoga (Tree)
It is also an essential oil diffuser that has many features. There is also the latest technology which has a touch panel. It can help it to control the lighting. You can increase the light or decrease the light through 1hr/3hr/6 hr. with help of a timer. It contains the adjustable light having the ability to cycle almost seven different colors.
It is modern and having sleek functions. You can find the attractive wood grain texture that has the basis complements in any room in the room or office.
When you will buy it then you will find the AC adapter which is located inside the tank. There is also 6 feet power cord and user manual.
It can control the output of aroma.
Having subtle colored light that is its best feature.
Comes from the DC socket.
Sparks coming from the DC socket
It can Suit your mood, day or night.
It is one of the beautifully crafted stone diffusers that can help you to diffuse the important oil throughout the home. You will find the charcoal shade which is sophisticated having the sultry grey with cool undertones.
It is a beautifully crafted diffuser that has been designed for the highest quality having a capacity of 90 ml. You can drop the almost 20 drops to diffuse and it will take almost 3 hours' time.
You can get a consistent output as it is easy to clean with the optional light feature. The dimensions of this diffuser are ideal.
If we look at the use of this diffuser then you can fill up the water reservoir to the fill line. After filling up the water, you have to add the drops of oil. After that, you can put the plastic cap back and select the time.
It is a 100 % pure oil diffuser.
Having Ultrasonic technology/.
Having a diffusing capacity of 538.19 ft².
Automatically turns off.
Essential Oil is the best book which is written by Katey Lyon.  She isa writer who struggled in her life in weight losing. Actually, it is an introduction for beginners as with help of this book, the reader can be able to know to use the essential oils for physical and emotional health.  This is a simple book to read as it has provided some really helpful tips that are organized for health issues. You can see the common problems that can be healed with Essential Oils. You can find almost 16 healthy recipes. It is an ideal book for women. With help of reading the complete book, the reader will be able to know the basic health problems and solutions to those problems.
It is written in easy language.
Very simple Book
 Very informative book for health issues.
 An ideal book for ideas for beauty and health.
Tips for losing weight.
The bottom line
Using essential oils is a safe and cheap form of complementary therapy for people suffering from depression. Lavender and bergamot essential oils are great for reducing symptoms associated with depression and enhancing your mood, but there are many other plants that can help you feel better and reduce your need for medication.
Trained in energy psychology and various schools of thought in the area of personal growth, she became passionate about writing down her personal experiences and issues related to self esteem and personal development to help individuals in achieving greater levels of joy and love in their lives.