Hi my name is Carla Valencia, the founder of self esteem awareness , and if you ever asked yourself:
• "How can I love and respect myself?"
• "How can accept myself?"
• "How can I be more confident?"
• What does it take to make a few substantial change in the area of self esteem?"
• "How can I feel good about myself?"
• "How can I be more happy? "
• What to do with low self esteem
• "How can I improve my relationships?"
• "Why I have low self esteem?"
• What can I do to feel good about my body?
…You're in the RIGHT place!
Here's How Self Esteem Awareness Helps You Improve Your Self Esteem And Confidence.
I believe we were all born with a healthy self esteem and even though while we were growing up we might have lost it , we all have the ability to restore it in order to live a better quality of life. How can you find a way to restore your self esteem and confidence?
…subscribe to self esteem awareness (it's free), and you'll get PROVEN tactics and strategies from my personal life.
And the best part? I'll show you exactly what works and how you can love yourself more. All because I have done a lot of psychological research, work on myself and come up with PRACTICAL TIPS AND IDEAS that you can start benefiting from TODAY.
Introducing Self Esteem Awareness
The purpose of Self Esteem Awareness is to be a source of inspiration and change for those who want to improve their self esteem and confidence to live a better quality of life. Self esteem awareness , is where you'll find tools, resources and strategies that I continue to discover that have made a difference to my quality of life and will for you as well. Use any of them to get more of what you want.
Self Esteem awareness is dedicated to focusing on helping others live a life of balance. Building self esteem is a process that involves not only raising your self esteem and building more confidence but taking care of your physical body, emotions, nurturing your mind and spirit. And of course building better relationships. There are 7 features in Self Esteem Awareness
Start Here , this is where you'l find a roadmap to get started in this journey
Self Esteem , you will find all about self esteem, what is it, the importance, low self esteem, etc
Confidence , you will find ways to build your self confidence, tips, insecurity,fear of rejection , etc
Mental Health , you will find all about addictions, depression, dimension of wellness, etc
Heatlhy Living , you will find all about taking care of your physical body
Relationships , you will find all about relationships, controlling partners, etc
Resources , here is a list of all resources included on the site: online courses, techniques, kindle books, self esteem gifts, etc
I invite you to use this website as a resource to help you achieve your goals and live the life you've always dreamed of. Feel free to browse the different posts for whatever suits your needs.
My Story
Growing up, I was extremely shy and introverted. I suffered from depression, always putting myself down, giving priority to other's people needs and playing small.
One day everything changed and I finally had enough.  I made a decision that was simple: I will NEVER settle for less than I can be.
At the age of 17, I started a journey of transformation that would lead me to the life that I feel blessed to live now.   I started focusing on improving myself and my self-esteem and confidence.   I started to attend workshops with the best personal development leaders around North America with Dr. Wayne Dyer, Anthony Robbins, and Sondra Ray Dr Haleakala Hew Len. I read hundreds of books on anything that could improve the quality of my life, on topics such as: self-help, psychology, spirituality, fitness, health, relationships, etc…
My mission with Self Esteem Awareness is to inspire and help people that are confused and disoriented by sharing everything that have helped me to improve my self-esteem and confidence giving my personal experiences and knowledge.  
"We're either killing ourselves or nurturing. There is no in-between."
Ihaleakala Hew Len, Ph.D.
About Carla Valencia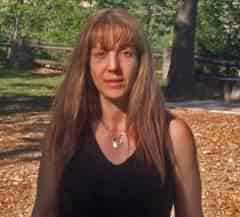 Carla Valencia is an expert in personal development and issues related to self-esteem to help individuals in achieving greater levels of joy and love in their lives. After writing about several topics,she focused on what she loves most: Building self-esteem and confidence.
Carla's professional background includes 15 years working as a Software Developer and Technical Writer with import-export and manufacture companies.
Trained in energy psychology and various schools of thought in the area of personal growth, she became passionate about writing down her personal experiences and issues related to self esteem and personal development to help individuals in achieving greater levels of joy and love in their lives.
She has a EFT-CC Certificate and throughout the last 15 years she has practiced Ho'oponopono, EFT, Rebirthing, Shadow work, and Meditation.
You'll find that her approach is effective. She brings her personal experiences to the readers.
Her mission with self-esteem awareness is to inspire and help others by sharing everything that had helped her to have a better quality life. She lives in Canada.
What Our Readers Say
" I appreciate your newsletter and enjoy the contents. As a professional and a recovering addict and alcoholic your letters provide a great deal of insight and information. Perhaps we could team up sometime. " Sincerely. Ben R.
"As always good to recieve a text from you!. As for a testimony, where to begin?. Obviously your customer service is out of this world!. We believe you to be honest, hardworking, and trustworthy . Thank you for your dedication ! " Mithi .
"Thank you self esteem through awareness, I am truly bless to receive your newsletter it really help me because there is this fear of letting go in order to do what I truly love to like , my music, and i worry a lot about what people say.. " Thanks. Harada
"Great resource. keep it up!! Thanks a lot for interesting discussion, I found a lot of useful information!. " With the best regards! David
If there's any questions, comments or feedback you have for Carla – feel free to reach out and leave a comment here on the blog.
Thank you for taking the time to read this, and I look forward to seeing you on the site sometime soon!