Self-Help Kindle Books About Emotions that can transform your life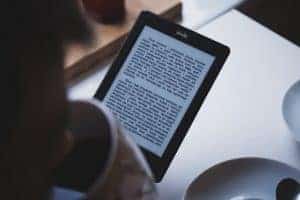 If emotions has been ruining your life , is time to stop and think about it. We can learn a lot from our emotions and deal with them in a positive manner. Learn from this self-help books . It's ok to feel the way you do and you can always learn from your experience something valuable.
Read this self-help books about emotions and feelings.What are they and how to overcome challenging situations when face with the emotion of guilt, shame, fear and more disturbing emotions that are running your life.
List of Books
This book is a  'how-to' manual where  you'll learn step-by-step how to deal with negative emotions so you can live a happier, more fulfilling life. With  exercises and personal examples, you'll explore techniques that counteract draining spirals of negativity . You will discover:
A formula to reprogram your mind and transform negative feelings into productive attitudes
31 simple coping strategies to handle whatever life throws your way
Powerful hacks to make emotions your strongest tool for personal growth
and much, much more!
You will find in this book surprising insights about anger, its effect on relationships, and how to overcome it. This book will help you:
Understand yourself better
Overcome shame, denial, and bitterness
Difference between good anger and bad anger
Manage anger and conflict constructively
Make positive life changes
Let go of your grudges and resentment
Help others  deal with anger
and more
This book is designed to assist you in managing your emotions. It will provide specific steps to train yourself how to stay calm during stress and to remain happy regardless of external pressure or frustrating circumstances. You're going to discover a new level of self-resiliency that will transform various other aspects of your life as well.
You'll Learn…
How emotions manifest
How to stay calm in the face of pressure and stress
How to beat frustration
How to manage your emotions
Relaxation techniques
and much more!
This is a guide that will help you understand jealousy. There are many ways to cope with jealousy. Jealousy is a natural emotion and occurs in any kind of relationship. Jealousy can manifest in families, couples and friends. It is important to learn how to deal with jealousy because if you act irrationally about it, it may destroy your relationships. The secret to cope with jealousy is to know the different types of jealousy so that you can become aware of your emotions. This guide will help you with practical exercises.
This book is  an essential resource to help you grow as a person as you overcome challenges, it will show you:
10 soothing strategies―This strategies will help you set goals, identifying thought patterns, and overcoming procrastination
Positive self-evaluation—Track your progress and reflect on what you've learned , and much more
Barry McDonagh shares his most effective technique in this  book. The DARE technique can be used by everyone, regardless of age or background, In this step-by-step guide you will discover how to:
Stop panic attacks and end feelings of general anxiety.
Face any anxious situation you've been avoiding
Use the CORRECT natural supplements to relieve anxiety.
Boost your confidence
Fall asleep faster
This book also comes with free App for your smartphone as well as four audios for quick anxiety relief.