8 Ways to Build Self Confidence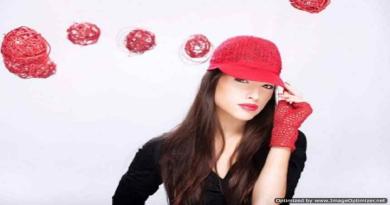 You need to comprehend why it needs just 8 ways to build self confidence and how you will change your entire life because of them. These ways are necessarily personal in character because any intent that is geared towards self-development cannot be founded on others. Rather, you yourself are the key. With that, everything else follows which includes the way other people look at you.
Again, the key is you.
First of the ways is: Love yourself.
It has been said that what you do not have you can not give. Therefore you cannot give love without filling yourself with love first. This means that you must accept and be proud of your self. Accept even those things that you think are causing you to feel inferior. Loving yourself is thinking that you are a beautiful person and you deserve a place on earth. It doesn't matter were you come from or if you haven't risen to the top of your class. You are simply you and you are confident about that very idea.
Second way is: Think that you are loved.
No one lives alone. You have at least one person on earth who loves you or think about your good. If it is not the mother who bore you in her bosom, then you have at least a friend who understands. If still none of these exist for you, then you are loved by yourself. That is what a song said. The greatest love of all is learning to love yourself. In fact, you were created out of love and because of that, there is indeed someone who loves you.
Third way is: Push yourself.
You deserve to show who you are. Look your face in the mirror and you will see a vast reservoir of talents waiting to be used for your own glory. There is no truth to what other people say about you. You are not the good-for-nothing that they claim about you. Prove to them that you have something to show because the energy inside is just waiting to be tapped and only you can let that out.
Don't cower when you fall. That is the fourth. You very well know it is not a smooth-sailing life and you have been through it. Building your confidence takes accepting your frailties and building a foundation of excellence on every stumbling block. Smile at every mistake while working towards the unattainable perfection. Don't cower. Instead, make every opportunity an opportunity for growth whether the instance unsavory or not.
The fourth in the list of the 8 ways to build self-confidence is: Give yourself to other

s.

There are certain abilities, or perhaps blessings, that can be shared. Do your utmost when giving what you can give. Make an impact on giving, one with the element of sacrifice. This way, you will feel you are of some worth, of great worth. How happy you can be when you can extend help to the needy. These are moments when you can feel greater than what you thought you can be and feel rising above the situation. You will feel victorious when you give.
The fifth is to Think that you are a unique person.
It would be important that you do not act like one who is being led by others. By all means, do your best to take the rein and lead yourself to victory. As a unique person, you are capable of leading if only you will unravel the talents inside. Remember that by being unique, you have the capabilities that no other person in this world possesses. Discover your talents, enhance them and be victorious.
The sixth is to Take regular quiet time to know yourself.
This is a self confidence tip that really matters. Strengthen yourself by constantly spending time with yourself. Away from your normal life situations, find a place where you can commune with yourself. Away from the problems found in social situations, get to know your strength. In this quiet place, determine your priorities.
Here in this place you will be able to empty yourself of the unnecessary battles and learn to focus on things that are worthy of living. Each time you do this, you are renewed to face the challenges that really matter, only those that really matter. You will leave your quiet place more confident than ever every time.
The seventh way is to Be a warrior for the truth.
Many persons fight for their beliefs. It is hoped that you will fight for the truth because you will have all the strength from within and support from without to get you through. Live a clean life by shunning any shade of lies. In issues, be strong and confident for what you stand for. What is ignorant, fake and unpalatable to the spirit must not attend your thoughts or your speech. This way, you can hold your head high in the face of troublesome environment. Strongly stand for the truth and be happy about that.
Finally: Keep a feeling of accomplishment.
Do not let a day pass without reviewing your accomplishments. Man is a doing creature. His mind and his muscles are designed to do things. Accomplishments make people feel happy and proud. On the other hand, coming to be bed with empty of completion (of good deeds) makes someone feel that a day is wasted. This, when repeated, exhausts man of feelings of worthiness and usefulness. Do not let this overcome. Always see to it that you are accomplishing, doing something for yourself or for other people.
Much has been said about self confidence but some of these things are easier said than done. However for you, nothing should hinder you in your resolve to do well in these self confidence tips.

Self Confidence Trainer
(Double CD)
The Self Confidence Trainer leads you step-by-step towards greater confidence and self esteem.

Next Article