Self Esteem Videos | Watch a self esteem video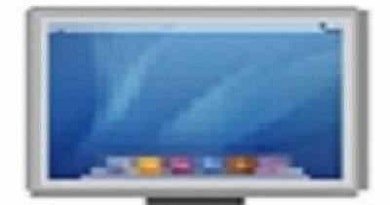 Watch this selection of videos online now to help you to build your self esteem and self confidence. Gain inspiration in your personal development. Remember you are worth already.
Body Image and Self Esteem Video
Among great self-esteem videos, this one show kids that the image they see in the media isn't real.
There is a lot of pressure regarding self esteem teenagers , specially from 8 to 12 years old. This pressure is creating a generation of kids that feel inadequate. Let's support this kids and help building self esteem teenagers.
Inner Freedom
This video speech is on freedom. Inner freedom. Great advise regarding you life, growing and perceptions. Live the present moment, don't worry to much. Take risks, do not waist time in jealousy. Be grateful. Take care of yourself and be patient .
This is a great video with a great message, just be yourself, enjoy and do not worry too much about what other people think.
People with a healthy self esteem:
don't worry too much.
take care of themselves and do not compare themselves with other's.
are themselves and independent of the good and bad opinions of others.
Peace with yourself
Wayne Dyer is one of the best authors of motivation. He was able to overcome mane obstacle despite his childhood . He is an example of his life shows how he made his dreams come true.
He talks about inner peace, what is inner peace? . Can you enjoy each moment of your life? have joy with little things? Are you still judging other people? this is really an important point, are you wasting your time in judging others?.
Criticizing and judging others persistently is a sign of low
self esteem
When you judge another, you do not define them, you define yourself.
— Wayne Dyer
The secret to you
From the secret movie , is a great message about possibilities, do you start your life every day?. are you grateful just because you are alive?. The most important message: Are you free to be you? are you grateful for you?.The Secret (Extended Edition)
Today is the beginning, I am starting over today
All good things are coming today
I am grateful to be alive,
I see beauty
I live with passion and purpose
I take time to laugh and play every day
I am energize and alive
I focus on all the good things and give thanks for them, I am at peace with everything
I feel the love, the joy and the abundance
I am free to be myself, I am grateful to be me.
Managing Stress
Managing stress is important because it will influence our daily life moods. We talk about reducing the stress response. The point is that you can
changes your circumstances if you change the way you react to events.
Stress lives in your interpretation. What you
make of what is going on, is the button line.
You don't feel stress until you feel something
that is threatening.
Stress can affect your self esteem.
Louise Hay: You Can Heal Your Life
Building self esteem with positive affirmations. Louise Hay an example for building self esteem
Peaceful warrior – Words of wisdom – Inspirational quotes
"A worrier does not give up what he loves; he finds the loves in what he does."
"The accident is your training ; Thoughts' life is a choice. You can choose to be a victim or anything like you like to be. A worrier acts, a fool reacts".
| | |
| --- | --- |
| Oneness. Quoted from Louise Hay's book 'Heart | Start using EFT to practice self-acceptance – Self Esteem |
The last lecture
Carnegie Mellon Professor Randy Pausch (Oct. 23, 1960 – July 25, 2008) gave his last lecture at the university Sept. 18, 2007, before a packed McConomy Auditorium. In his moving presentation, "Really Achieving Your Childhood Dreams," Pausch talked about his lessons learned and gave advice to students on how to achieve their own career and personal goals.
Your Esteeming Self – NLP EFT Robert Smith
Learning to decondition and love ourselves. How we are programed to beat ourselves up with the voices in our head. Why we have low self-esteem in the present that originated from our past bad experiences. Its about what you do with what happens to you.
Brian Tracy talks about Self Esteem
The more you like yourself, the more you like other people.
Self-esteem determines everything about you.
Nathaniel Branden Interview
Nathaniel Brandens work celebrates the triumph of the human spirit and for that, I applaud him and wholeheartedly recommend his books.
Nathaniel Branden on "My Years With Ayn Rand."
Access The Power of Your Subconscious Mind
Master Your Mind and Change Your Life: Worldwide Success Stories, University Studies & Proven Results.
Self-Esteem: A Guided Relaxation Session
A guided relaxation session is affirming the theme of love and self-esteem.