10 Best Anger Management Books In 2021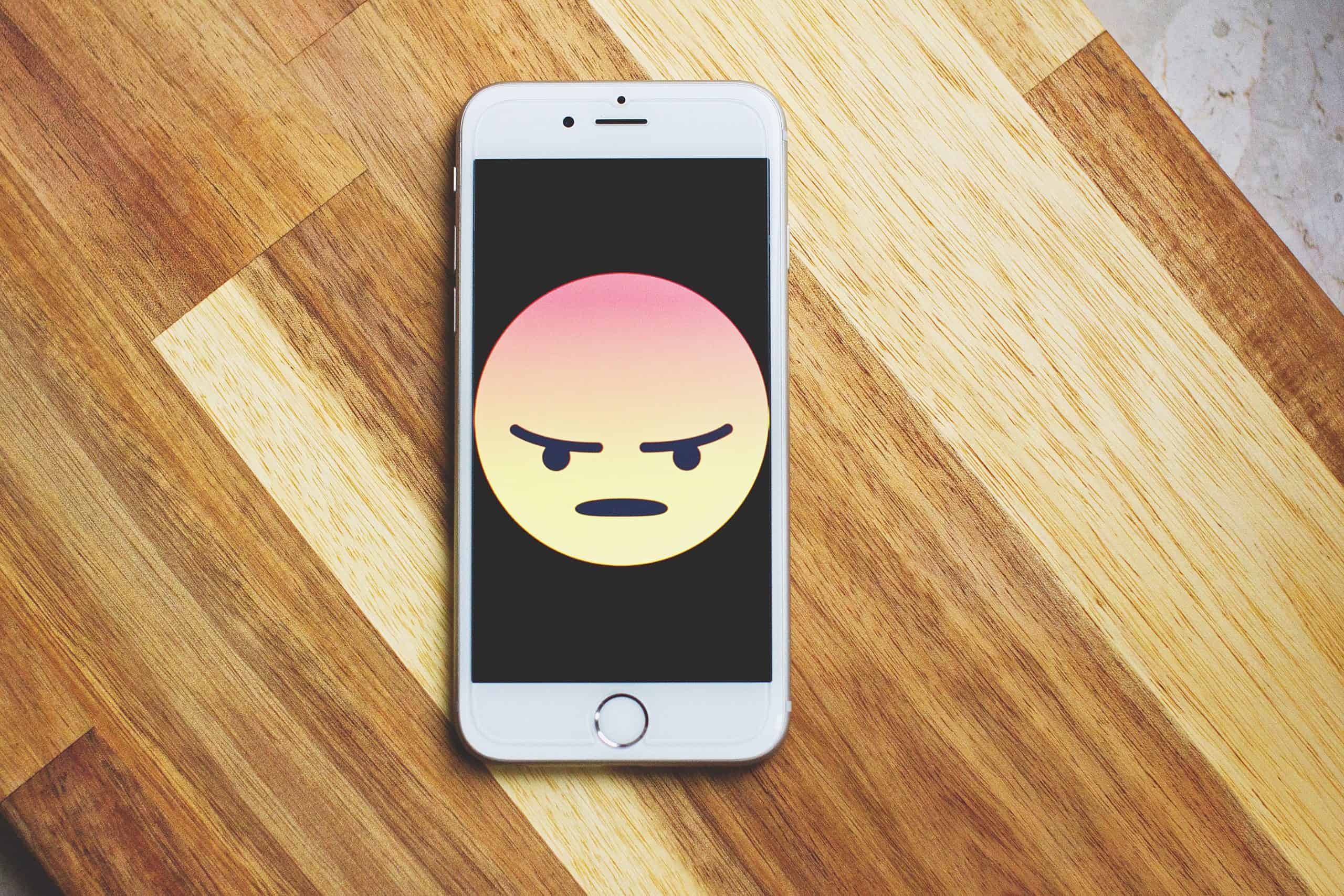 [toc]
1. Dance of Anger, The: A Woman's Guide To Changing The Patterns Of Intimate Relationships
by Harriet Lerner  (Author) Dr. Harriet Lerner ,New York Times bestseller,  in this book teaches both women and men how to identify the true source of anger and use it as a vehicle to create lasting change.  He also explains that while anger deserves our attention and respect, women still deny it, be in silence or vent it in a wrong way.
This book focuses mainly on the family because families are most influential in our lives and the most difficult. He will teach you how you can learn to use your anger energy to get unstuck in your family members, and therefore, you will begin to move with greater clarity, control and calm in every relationship you are in, be it with a friend, a co-worker, or the corner grocer.
You will learn and understand who relationships operate, in which ways you betray yourself and scarify yourself to preserve harmony with others and much more. This book has helped millions of people to transform their anger in a constructive way.
"Letting go of anger and hate requires us to give up the hope for a different past, along with the hope of a fantasized future. What we gain is a life more in the present, where we are not mired in prolonged anger and resentment that doesn't serve us."  Harriet Lerner
2. The Anger Trap: Free Yourself from the Frustrations that Sabotage Your Life
By Les Carter  (Author) Dr Less Carters is the author of several books, including the bestselling The Anger Workbook. He is trained in the treatment of emotional adjustments and relationships problems.
Dr Less Carters explains that there is a big difference between those who are able to find success in taming their anger and those who remain stuck in its clutches. He will help you to delineate healthy forms of angers from the unhealthy. Examine some of the most prominent features that keep you imprisoned in anger perpetuating your pain. And how to develop higher priorities that will dissuade you from returning to wearisome behavioral patterns.
Dr. Carter offers practical techniques to free you from anger, and also hidden insecurities, fears, and selfishness so that you can improve the quality of your life in your home and your workplace. The book contains real-life examples of the ways people have come to terms with their anger by applying his concepts.
"Angry people may appear strong, willful, or certain, but be assured that beneath the veneer are fear and loneliness and insecurity and pain. Especially, there is pain." Les Carter
3. The Anger Workbook: An Interactive Guide to Anger Management
by Les Carter  (Author), Frank Minirth (Author) Les Carters  in this workbook clarifies 'anger' in its many forms. This is a must read, because you will find out  that you don't even know you are dealing with anger issues.  I like that it's a hands on book that ask specific questions for the reader to answer.  In The Anger Workbook Les Carter, Ph.D., and Frank Minirth, M.D., offer a unique 13-step interactive program that will help you:
Identify the best ways to handle anger
Understand how pride, fear, loneliness, and inferiority feed your anger
Uncover and eliminate the myths that perpetuate anger. Letting go of my anger means I am conceding defeat  or  No one understand my unique problems.
Identify learned patterns or relating, thinking, and behaving in your life that influence your anger.
and more
4.  Mindfulness for Anger Management: Transformative Skills for Overcoming Anger and Managing Powerful Emotions
by Stephen Dansiger PsyD MFT  (Author) The author, Dr. Stephen  Dansiguer, will teach you  and more advanced mindfulness sills.  Whether your symptoms are depression, anxiety, resentment or other problems related to anger, you will be building the foundation of a long term anger management strategy.
Throughout the book you will find real life anecdotes about how people have been affected by their anger and general examples of how mindfulness and other strategies have helped me think, feel and act differently. You will be able to understand the foundation of your anger, the purpose and how to transform it to your advantage. You will find in this book a basic anger assessment to identify your anger management needs learn about anger types and exercises to identify the triggers.
Dr Steve has been practicing Buddhist mindfulness for almost 30 years (including a one year residency at a Zen monastery), and teaches dharma classes regularly in Los Angeles and other centers internationally.
5. Master Your Emotions: The New 5-Step System to End Anxiety, Defuse Anger and Defeat Depression & Negative Thinking
by Prof. Dr. Detlef Beeker  (Author) Dr Detlef Beecker  is an anti stress expert and happiness r researcher. In this book you will discover practical methods and step by step instructions that you can implement immediately to master your emotions, whether is anger, depression or anxiety.
In this book you will discover a new concept to master your emotions, how emotions prophylaxis frees you from strong negative emotions, how emotions are created and the 5 step peace process.
You will also learn how to resolve stress, worries and fears in seconds, an anti panic breathing technique and much more.  Filled with deep insights and practical advice, this boo, is an indispensable guide with powerful techniques that will help you understand and control your emotions.
6. Letting Go of Anger: The Eleven Most Common Anger Styles And What to Do About Them
by Ronald Potter-Efron (Author), Patricia Potter-Efron (Author) Dr Ronald Potter-Efrom is a phsychoterapist who specializes in anger management, counseling and mental health.  Patricia S. Potter-Efron, MS, is a clinical psychotherapist and the coauthor of Letting Go of Shame and The Secret Message of Shame, as well as several professional books on anger and shame.
This book is about how people deal with their anger.  You will learn about healthy anger, what it looks like, how to use it, how to let it go.  He teaches that your anger is healthy when you deal with it, a particular way you
You will learn about anger 11 styles, these are patterns, a particular way you handle your anger.  In other words, what do you do when you get angry?  You will learn from each style the good part, its problems and what you can do to change. There is also an Anger Style quiz you can take to discover your anger style.
7. Anger Management Workbook for Men: Take Control of Your Anger and Master Your Emotions 
by Aaron Karmin LCPC  (Author), Nathan R Hydes PhD (Foreword) Aaron Karmin  is a licensed clinical professional , a certified clinical hypnotherapist and holds an advanced certification in stress management. His approach focuses on identifying physical cues, recognizing thoughts, considering consequences, implementing solutions, choosing behaviors, and promoting expression. Nathan R Hydes PhD  is a clinical psychologist
In this book you will discover information about the purpose of anger, how to identify anger. You will also find assessments to evaluate how anger you are.  You will learn about biological response that trigger anger an about anger's impact on your body, moods, thoughts and behaviors. The authors will give clinical examples of anger management strategies, adapted from their work with clients in their counseling practice.  The objective of the book is that as you learn to manage your anger in a non aggressive manner, you will also be learning to accept yourself and care less about the dysfunctional opinions of others.
8. The Anger Workbook for Teens: Activities to Help You Deal with Anger and Frustration 
by Raychelle Cassada Lohmann PhD LPC (Author), Julia V. Taylor PhD (Foreword) Fully revised and updated based on reader feedback!
Raychelle Cassada Lohmann, Ph.D., LPCS, GCDF is  a board-certified licensed professional counselor, she has devoted her  time to working with children, adolescents, parents, and educators. She provides both brief and long-term therapy working with individuals and groups.
Julia V. Taylor, Ph.D., is an Assistant Professor of Counselor Education in the Curry School of Education at the University of Virginia , she worked as middle and high school counselor until she was appointed to the founding leadership team for Wake County Public School's first single gender academy where she served as the Dean of Student Services.
The activities in this workbook will help you become aware of the things that make you angry, teach you how to handle frustrating situations and learn ways to interact differently with your anger. If you make a commitment to work through this workbook your anger should subside.
This second edition of The Anger Workbook for Teens includes brand-new skills and activities based in clinically proven. You'll develop a personal anger profile, and once you fully understand your anger, you'll be better prepared to deal with your feelings in the moment.
9. Anger Management: A Comprehensive And Practical Guide On How To Master Your Emotions, Take Control Of Your Anger And Develop Self-Discipline To Achieve Self-Control And Live A More Successful Life 
by Travis Holiday (Author), Kevin Hollins  (Author) This book will help you to control your angry reactions and master your . You will learn to discover signs that you may have, identify the triggers of your anger, how to express anger in an appropriate level, how to manager anger at work . You will also learn anger management techniques, a maintenance plan and more .
 10. Anger Management: 10 Steps Guide to Master Your Emotions and Take Control of Your Life Again
by Simon Grant  (Author)
The author walks you through the things you need to know about anger, what is it, , what experiences  trigger your anger and why is important to manage your anger.  The most important part of this book are the 10 steps the author propose to guide you through an immediate and effective anger management that you will not find in other books.
Here is what you can expect from this book:
What anger is and it positivity /negativity.
The different anger triggers.
How anger can be channeled into productive activities instead of destructive ones.
A 10-step strategy for beating anger.
The best anger management techniques and exercises
How to use emotional intelligence to manage anger.
CBT for overcoming anger
and more